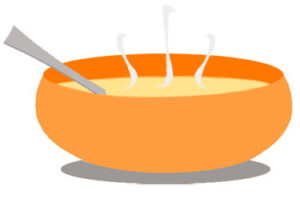 Saturday 21 January 2023  – 12:00 Noon to 1:30pm
Flitton  Church Hall
Soup & a Pud
An Update from Margaret
The Soup and Pud lunch on Saturday 21st was a great success. Lots of you came and everyone said how delicious the food was. Thank you if you came and/or helped in some way. We will do it again as it was such a nice community event.
Join us at Flitton for a bowl of warming home-made soup
followed by a delicious dessert.
There'll be a choice of 5 homemade soups with bread & butter,
plus 5 desserts.
Just £5.00
There'll be tea and coffee available as well – £1.
Please come along and join us for a delicious lunch and good company
Contact Jo Holt for more details – jo_holt@sky.com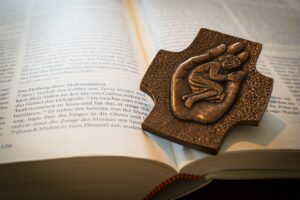 Friday 20 January 2pm to 3:30pm at Silsoe Vicarage
BIBLE BOOK CLUB
The first meeting of the Bible Book Club will be on Friday 20th January at 2pm-3.30pm approx, at Silsoe Vicarage.
Please read or listen to Mark's gospel (about 1.5 hours to read it all) and come with thoughts, questions and insights to share.
All are welcome.
If you want to look at some background please look at the Bible Society website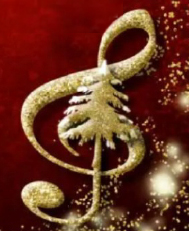 Friday 9 December – Flitton Christmas Concert
Flitton Church PCC invite you to our
Christmas Concert
featuring The Ampthill Town Band and The 3 Churches Choir
7:30pm at Flitton Church – Tickets £10
For further information and tickets, contact Jo Holt – jo_holt@sky.com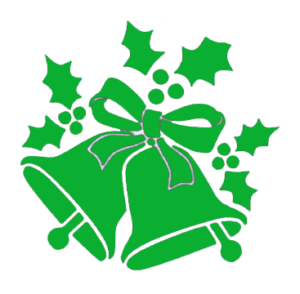 Friday 2 December  – Christmas Carol Concert
With the Pulloxhill Singers
Tickets are £10 to include refreshments, available on the door or reserve on 01525 861215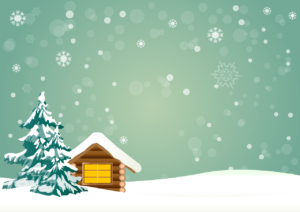 Sunday 27 November – Flitton Christmas Market
CHRISTMAS IS COMING!
Join us in Flitton Church Hall for our Christmas Market – 2:30pm to 5pm.
As well as the market stalls, Santa will be there in his Grotto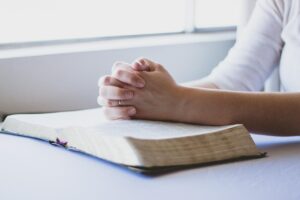 The Prayer Course
Rev Simon and Rev Louise  would love to invite anyone to join them for the 'The Prayer Course' –  it is for all who want to grow in their relationship with God.
It began weekly on Monday 3rd October at 7.30pm in the Vicarage and finishes by 9pm and you are welcome to join in the coming weeks.
You can find out more by looking at www.prayercourse.org
Come and join us.
Blessings
Simon and Louise
Saturday 19 November – Pulloxhill Christmas Coffee Morning
10:30 am to 12 noon
Coffee, tea, bacon rolls and cakes
Tombola, Raffle and Liz's Quiz
Pulloxhill Church Hall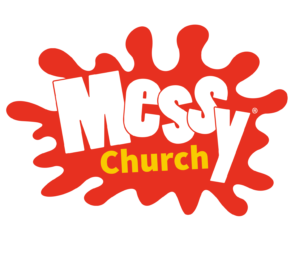 16 October  – 4pm – 5:30pm in Silsoe Church
Messy Sunday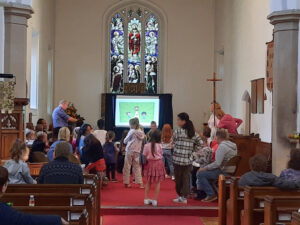 Last Sunday we had Messy Church in Silsoe Church for the first time since the Pandemic. It was a great, chaotic, joyful, all age event with some good learning for all from the story of Noah. We celebrated God's faithfulness and the wonderful rescue of animals and people from the flood. Daisy and Bert the crocodiles talked about what it was like on the Ark. We made crafts and sang and danced and prayed. Then supper before going home. We are planning regular Messy Sundays for the future – our next one will be in Flitton Church Hall at 4pm on 15 January – a date for your diary.
A lively fun and creative time together for families, children and people of all ages.
Songs, stories, puppets, crafts and prayers, ending with tea together.
Numbers Limited so book on revsimon@3churches.uk
Voluntary Donations
All Welcome
8/9 October Silsoe Photography Exhibition 
News of the Weekend
With over 200 photos on display, we had a steady stream of visitors to the Church over the weekend.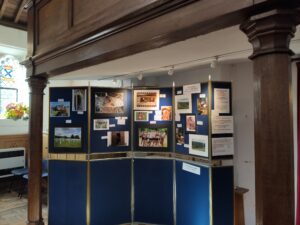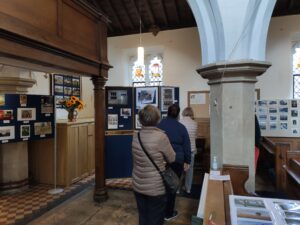 As well as the photos entered in  our Competition and  all the submissions to the Greetings Card Project, we had the Shillington Camera Club Print Exhibition and a number of craft stalls.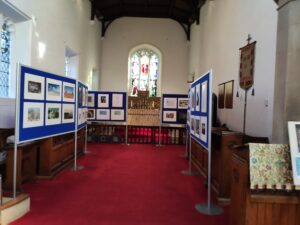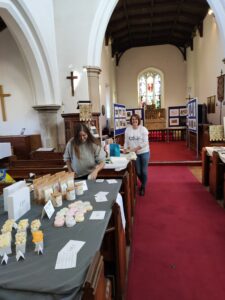 And, of course, there was tea/coffee and delicious home-made cakes available all weekend.
We should have lots of photos on display over the weekend.
There will be the entries in the Photography Competition – your chance to see if you agree with the Judges' decisions.
We'll also have on display all the images submitted to the Silsoe Greetings Card Project – there were over 100!  And you'll have the opportunity to buy the packs of greetings cards.
We also welcome Shillington & District Camera Club who will have their 2022 Print Exhibition on display.
There'll be craft stalls – jewellery, ceramics, decoupage, art works, bath products, melts – and cakes and refreshments available.
The Exhibition will be open from 11am to 5pm on 8 October and 10am to 4pm on 9 October and entrance is FREE
Silsoe Photography Competition – Closing date 6:30pm Friday 7 October. 
THE RESULTS

Congratulations to Niamh Shattock who won the 13-17 years category with her photo of Barton Springs and to Finlay Holt who's image 'Snoozing on a Sunday' was Highly Commended in that category.
In the 18 and over category, Gillian Chapple won with her image of 'Home Moorings'.  Ruby Preece was second with her 'Generations' image and Mike Olney was third with his image 'A Strange Home'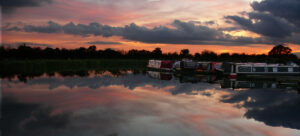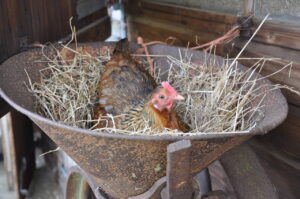 Highly Commended were images from Fenella Bull, Ian Chapple, Gillian Chapple, Maggie Jeeves and Katie Shattock.
A photography competition on the theme 'Home' – open to all, young or old, camera phone or dslr. 
How would you interpret that?
Is it:
Your family?
A loved one's arms?
Your house/garden?
A boat coming into harbour ?
Sheep in a pen?
A warm fire in a hearth?
or even an abstract that conveys a sense of HOME
Get creative and enter our Photo Competition
– or have a look back through your old photos,
maybe you've got an entry already
There are 3 age groups in the Competition:
12 years & under        13 years to 17 years        18 years and over
The closing date for entries is 6:30pm on 7 October – for more details see here
Entry to the Exhibition is FREE.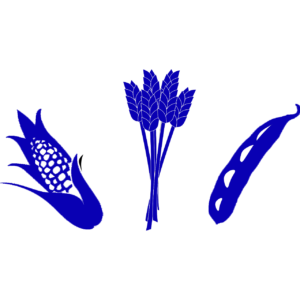 Monday 26 September – Flitton Harvest Supper & Auction of Produce
We are delighted to welcome you back to our Traditional Harvest Supper—it's been too long!
You'll enjoy a delicious meal of ham, quiche, baked spuds and salad, followed by homemade apple pie, cheese and biscuits.
All followed by our famous, lively auction!
We'll sit down at 7:30pm in Flitton Church Hall – tickets are £15.
For further information and tickets contact Margaret Butt   mkatebutt@yahoo.co.uk
Please book early, as we are limiting capacity to avoid crowding
NB: Bar and auction can be paid by cash or card.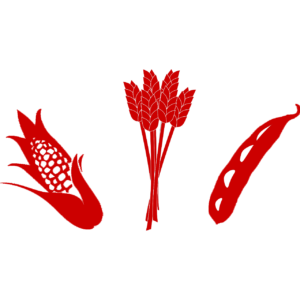 Saturday 24 September – Silsoe Harvest Supper
7.30pm in Silsoe Village Hall – Tickets £12 per person
A traditional Ham and Cheese Ploughman's Supper followed by Apple Pie and cream, with Apple Juice will be provided, or you are welcome to bring your own drink if you prefer. Disposable plates, cutlery and glasses will  be provided.
(Please advise in advance of any special dietary requirements or tell us if you would like a vegetarian option)
To order tickets (and advise of any special dietary requirements), please call:
Jan on 01525 860550  or  Alan on 01525 864805  or  Katie on 07949 156341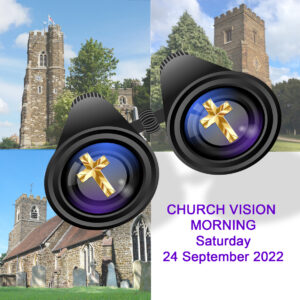 Saturday 24 September – Church Vision Morning 10:00 am – 1:00 pm
Rev Simon and Rev Louise  say 'Our prayer is that we will discover together the way forward to serve the villages of Flitton, Pulloxhill and Silsoe, to bring the love of God in Jesus to all. One way that we can do this is a Church Vision Morning that we plan to have on Saturday September 24th that we would love all who are able to come to, please do make it a date.'
The Church Vision Morning will be held from 10am to 1pm in Flitton Church Hall.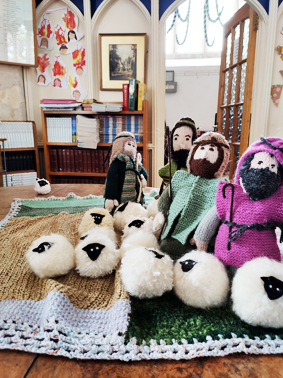 16/17/18 September – Flitton Bible Yarns Exhibition
Update from Margaret
The Knitted Bible Exhibition was amazing – even more effective than I had expected. It was lovely to see so many people. A huge thank you to all helpers, cake bakers, craft makers, jam makers etc. Everyone who came said how impressed they were with the displays and how nice our church looked. It took 2 days to put up and then a morning to pack it all away again but it was worth it.
Think your knowledge of the Bible is a bit woolly?
Then come and discover stories of the Bible through an extraordinary and beautiful exhibition of hand knitted scenes.
Can you guess which story our photo is depicting?
Friday 16, Saturday 17 and Sunday 18 September at Flitton Church from 10:00 am to 4:00 pm.
Entry is free but we welcome donations.
There will be cream teas and cakes served in the Church.
If you would like to help by sponsoring a particular scene, please contact Jo Holt  jo_holt@sky.com . Sponsorship is £10 per scene and there is a good choice for you from the Garden of Eden and Old Testament stories to Christmas and Easter. 
It will be a wonderful weekend – perfect for children, families and everyone. 
For more information call Jo Holt on 01525 792777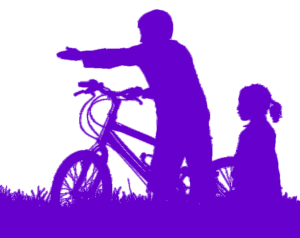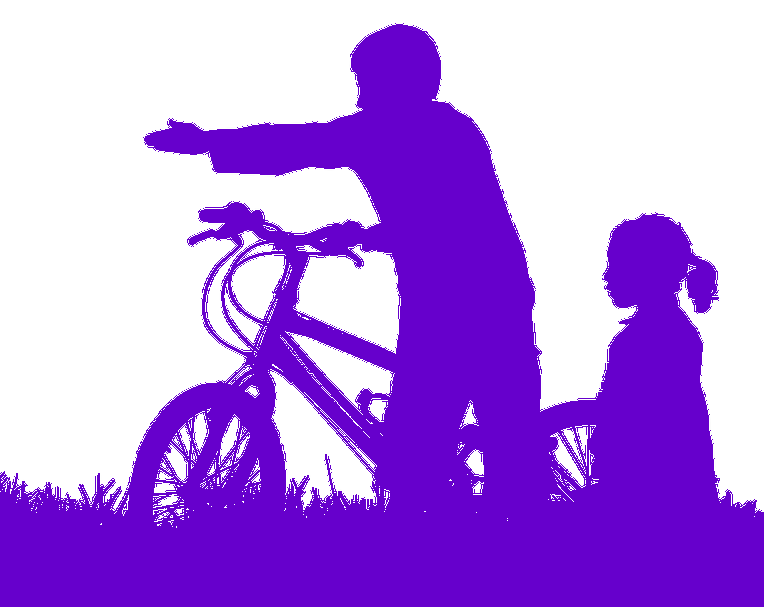 Saturday 10 September – Historic Churches Bike 'n Hike
Update from Margaret
I managed to visit the 15 churches and cycle a marathon. It was quite subdued but I'm convinced that The Queen would have approved of the event and the people who took part. Thanks to everyone who sponsored me. I raised £640 which is a great total.
Bike 'n Hike is the main annual fundraising event for the Beds & Herts Historic Churches Trust and makes for a great day out.   
Each church involved keeps half of the funds raised by its supporters, while the remainder plus gift aid goes to the Trust to be awarded as grants to help maintain these historic buildings.
Margaret Butt will be cycling a marathon for Flitton Church and hopefully visiting 15 churches. If you would like to sponsor Margaret please contact her on mkatebutt@yahoo.co.uk. Last year, Margaret raised £600 and is hoping to match that or even better it this year.
Duncan Robb is taking part for Pulloxhill Church.  If you would like to sponsor Duncan , please contact him on 07957 488 456 or duncan@drpropconsultancy.com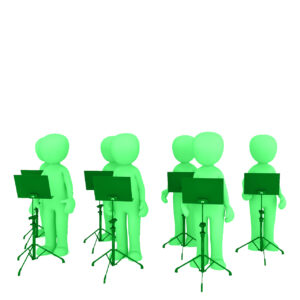 Friday 2 September – Pulloxhill Singers Golden Anniversary Concert
A great achievement – the Pulloxhill singers have been entertaining us for 50 years! 
Featuring guest soprano Lottie Greenhowe, the Pulloxhill Singers will be singing 'Songs from the Shows' on Friday 2 September at 7:30 pm in Pulloxhill Church
Tickets are £15 including bubbly and canapes. 
Contact Hilary on 01525 861215 to purchase your tickets.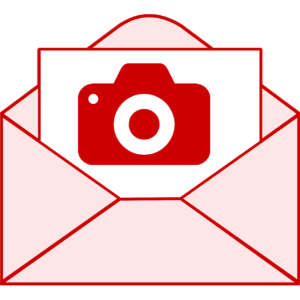 Until 31 August – The Silsoe Greetings Card Project

Silsoe PCC is creating a pack of blank greetings cards featuring scenes from Silsoe to help raise funds for the upkeep of Silsoe Church and Churchyard.
If you've got a photo featuring somewhere in Silsoe that you are happy for us to use, please send a copy to silsoephotos@3churches.uk  or drop it round to 7 Vicarage Road, Silsoe, MK45 4ED by 31 August.
More information at silsoe.3churches.uk/the-silsoe-greetings-card-project/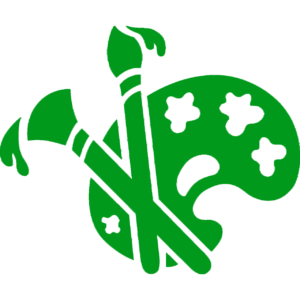 Organised by the Friends of Pulloxhill Church
Saturday/Sunday 27/28 August – Pulloxhill Art Exhibition & Sale
The weather was perfect, the artwork was beautiful and the food and beverages were excellent, but the 'icing on the cake' was the friendly atmosphere with lots of old friends and new faces coming along to socialise and enjoy the bank holiday sunshine and a leisurely lunch or tea.
A hugely successful weekend which raised a very helpful sum towards the running costs and maintenance of the church. Sincere thanks to the Friends of Pulloxhill Church who organised the art exhibition and drinks and the PCC who manned the marquee and provided the wonderful food.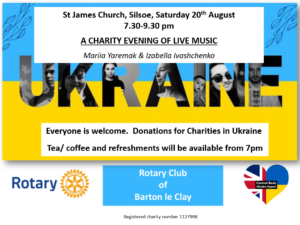 Saturday 20 August – A concert for the Ukraine in Silsoe Church

The Rotary Club of Barton Le Clay has organised a concert of live music by two Ukrainian musicians – Mariia Yaremak and Izabella Ivashchenko.
Entry is free but donations to support Ukrainian Charities would be appreciated.
Tea/coffee and refreshments will be available from 7pm and the concert is from 7:30pm – 9:30pm.
All are welcome.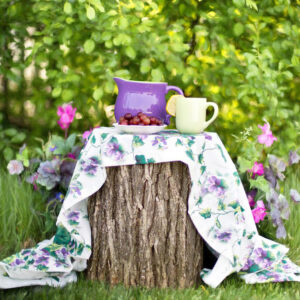 Saturday 24 July @ 3pm – Afternoon Tea at the Vicarage
Reverends Louise and Simon would like to invite the church family to an Afternoon Tea Party at the Vicarage on Sunday 24 July at 3pm.
If you can offer a cake, please let them know (01525 643478) – a few garden chairs would be helpful.
A lovely afternoon was had by all – you can find some pictures here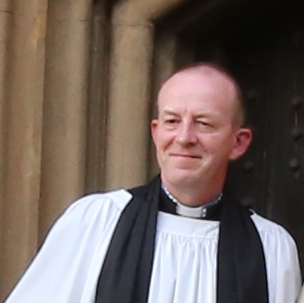 Saturday 24 July @ 11am – Grill A Vicar
Rev Simon and Rev Louise are now entering into the life of our communities.
On Sunday 24th July we have the  regular Pulloxhill 'Social Sunday' when everyone, whether regular worshippers or those just curious to see what's going on at the church, is very welcome to come along for free refreshments and an opportunity to 'Grill a Vicar' – NO not a barbecue but a chance to ask Simon all about himself and for him to ask you what you would like to see happening in our Parish.  Why not join us?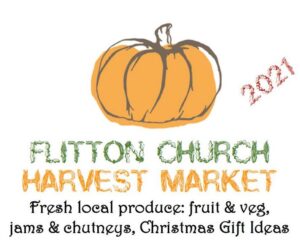 An opportunity to buy home made local produce and gifts whilst supporting Flitton Church. Orders being taken from 23 October. You will find the online Harvest Market Brochure here
Read More »