WELCOME
to the Benefice of Flitton, Pulloxhill and Silsoe
in Central Bedfordshire - part of the Diocese of St Albans.
We have 3 historic and beautiful churches – there has been a church in Flitton since Saxon times and the current church was built between 1450 and 1490.  The original church in Pulloxhill was dedicated in 1219, but was largely destroyed in the 17th Century; building of the current church began 1846.   In Silsoe there has been a church on the site since the Middle Ages – building of the present church began in 1829 using the same footprint as a chapel which was there in 1350.  
Click on a picture to go to that Church's web pages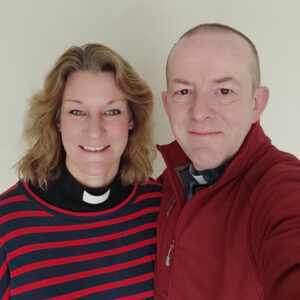 We are delighted to announce that, at the end of February, the Reverends Simon and Louise Moore have been appointed Priest in Charge and Associate Vicar for the Benefice.  We are currently waiting for them to be licensed, which is due to take place on 13 July 2022. You can read the Bishop of Bedford's letter regarding Simon and Louise's appointment here. 
Revs Simon & Louise have recorded a video, introducing themselves to us.
Whilst we are waiting for Revs Simon and Louise to take up their posts, we are lucky to have Readers and Lay Leaders of Worship who, along with support from local clergy living in our parishes, are providing services around the Benefice each week.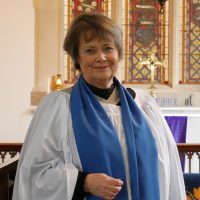 Our Lay Leaders of Worship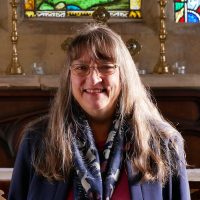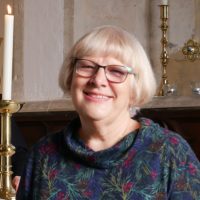 Local Clergy regularly helping us
Church services around the Benefice
This list was last updated at 20:15 on 24 June 2022
The Church of England's weekly online service is available on Sundays at 9:00am here
No matter where you live, you are very welcome to attend any service in any of our Churches.
Weekly Prayer List & Notices
We publish a short video each week with our Benefice Prayer List and Notices along with details of the coming week's services, with music from St Martin's-in-the Field.  You can watch the video or read the details on our Virtual Vicar page. 
The common shared vision of the Benefice is
"Growing as beacons of Christ's light in our communities" 
and this supported by a set of values across all three churches:
Welcome     Prayer     Community     Worship     Friendship     Christ centred
Each of the three Churches has their own specific opportunities and challenges but by working together and offering an appropriate range of worship options, the Benefice is able to deliver its vision and values and meet the needs of its congregations.
If you wish to learn more about our Benefice and the range of service options we have to offer please use one of the links on the right-hand side.