Welcome to the website for Silsoe, Flitton and Pulloxhill Churches, which make up the 3 churches in our Benefice in Central Bedfordshire.  We hope that the information is interesting and informative and you are able to find what you are looking for. Please  don't hesitate to contact us if you need more help.   Click on the pictures below for information about either what's going on in each of  our churches or  about our Ministry Team. The buttons on the right allow you to find out more about our Benefice.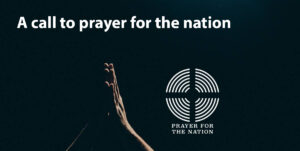 In a letter to the Nation at the beginning of November, the Archbishops of Canterbury and York called upon the Church of England to make November 2020 a month of prayer for our nation – knowing that we are in the faithful hands of the risen Christ who knows our weaknesses, tiredness and struggles and whose steadfast love endures forever.
They wrote:
We are writing to share our belief that whoever you are, and whatever you happen to believe, you are loved by God. Beyond measure. We also want you to know that we are praying for you, particularly asking that Christ's love will comfort us, calm our fears, and lead our nation and our world through this terrible pandemic. Starting this week, we have asked every church to pray each day at 6pm. We invite you to join with us.
(You can read the full letter here)
Each day of the week has a theme on which the prayer for the day will be based. You'll find a themed prayer appearing here each day around 5:45pm ready for 6 o'clock.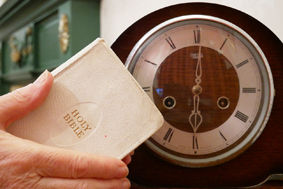 We pray for all those involved in the shaping of young lives.
We give God thanks for the sacrifice and commitment of teachers and all those involved in serving children and young people in education.
We pray that all might be nurtured and cared for and that every needful resource would be made available – that all lives can flourish even in these difficult times and that no-one would be overlooked.
More resources for prayer and worship connected to the Call to Prayer are available on the Church of England website here
Services in our Benefice Churches will be suspended with effect from 5 November due to Covid-19 restrictions.  However funerals may still take place in church.  
Until we are able to re-open our churches for worship, Rev Payne and the Ministry Team will be recording services for broadcast on the Virtual Vicar.
Flitton Church is open for private prayer by appointment only  – please contact Angela Ayres on 01525 860723
Latest available service on the Virtual Vicar:
Our Morning Worship service for Advent Sunday with Rev David Payne was recorded at St James the Apostle, Pulloxhill. Roy Pinnock reads from the Bible and Liz Coulson leads the intercessions. You are welcome to watch the service at any time, but the suggested worship time for our Virtual Congregation is 10am.
Go to service
The common shared vision of the Benefice is
"Growing as beacons of Christ's light in our communities" 
and this supported by a set of values across all three churches:
Welcome     Prayer     Community     Worship     Friendship     Christ centred
It is recognised and understood that each of the three Churches have their own specific opportunities and challenges but by working together and offering an appropriate range of worship options, the Benefice is able to deliver its vision and values and meet the needs of its congregations.
If you wish to learn more about our Benefice and the range of service options we have to offer please use one of the links on the right-hand side.