Welcome to the website for Silsoe, Flitton and Pulloxhill Churches, which make up the 3 churches in our Benefice in Central Bedfordshire.  We hope that the information is interesting and informative and you are able to find what you are looking for. Please  don't hesitate to contact us if you need more help.   Click on the pictures below for information about either what's going on in each of  our churches or  about our Ministry Team. The buttons on the right allow you to find out more about our Benefice.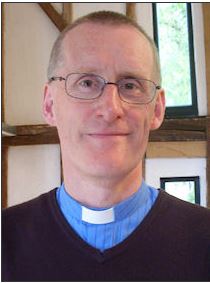 We are delighted to announce that the Reverend David Payne has been appointed as the Priest in Charge for the Benefice of Silsoe, Flitton and Pulloxhill.
David is currently the Vicar of Bottesford, Muston, Redmile, Plungar and Barkestone in the Vale of Belvoir (Leicester Diocese) and Deanery Pastoral Ministry Enabler. David and his family are expected to move into the Silsoe Vicarage towards the end of October and he will be licensed by Bishop Alan on 10 November.
Rev Payne introduces himself and his family - click here
Services in our Benefice Churches will resume in September; these will be led by members of our Ministry Team and details of when and where services are taking place can be found in Services around the Benefice and on the individual Parish pages.

We hope to be able to make a recorded version of one of the services available on The Virtual Vicar each week for those of you who are unable to attend church.  
Flitton Church is open for private prayer by appointment only  – please contact Angela Ayres on 01525 860723
Latest available service on the Virtual Vicar: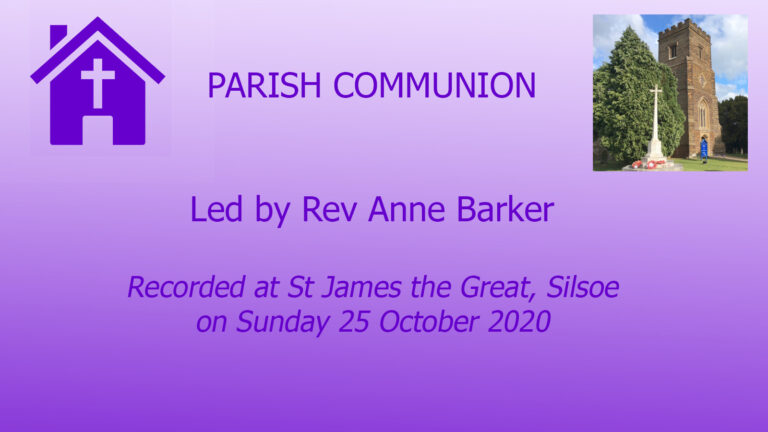 Parish Communion on 25 October 2020 – Bible Sunday – led by Rev Anne Barker, recorded at St James the Great, Silsoe
Go to service
The common shared vision of the Benefice is
"Growing as beacons of Christ's light in our communities" 
and this supported by a set of values across all three churches:
Welcome     Prayer     Community     Worship     Friendship     Christ centred
It is recognised and understood that each of the three Churches have their own specific opportunities and challenges but by working together and offering an appropriate range of worship options, the Benefice is able to deliver its vision and values and meet the needs of its congregations.
If you wish to learn more about our Benefice and the range of service options we have to offer please use one of the links on the right-hand side.