Welcome to the website for Silsoe, Flitton and Pulloxhill Churches, which make up the 3 churches in our Benefice in Central Bedfordshire.  We hope that the information is interesting and informative and you are able to find what you are looking for. Please  don't hesitate to contact us if you need more help.   Click on the pictures below for information about either what's going on in each of  our churches or  about our Ministry Team. The buttons on the right allow you to find out more about our Benefice.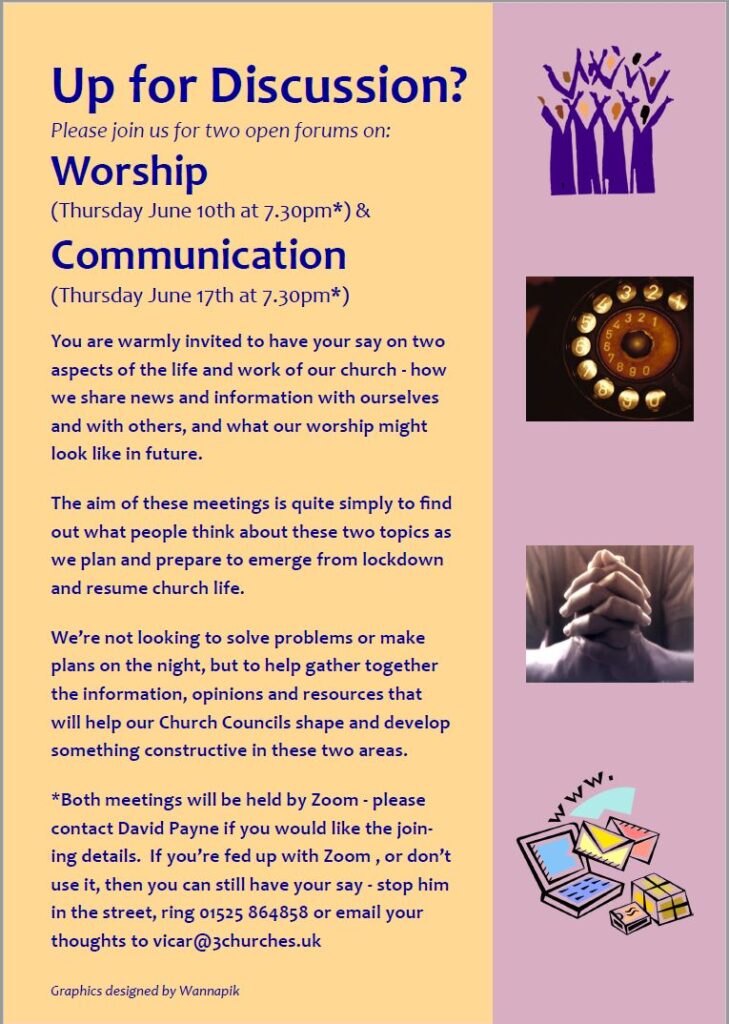 We are delighted to announce that we are now holding live church services, with a service in each parish church on most Sundays.  We will continue to offer some form of worship on the Virtual Vicar for those people who do not feel they can safely return to live church yet. 
You can find details of both the planned live and recorded services on the Benefice Services page.
All previous Virtual Vicar services will remain available – when we started recording them last Easter we certainly didn't envisage we would still be in lockdown a year later!
Latest available service on the Virtual Vicar: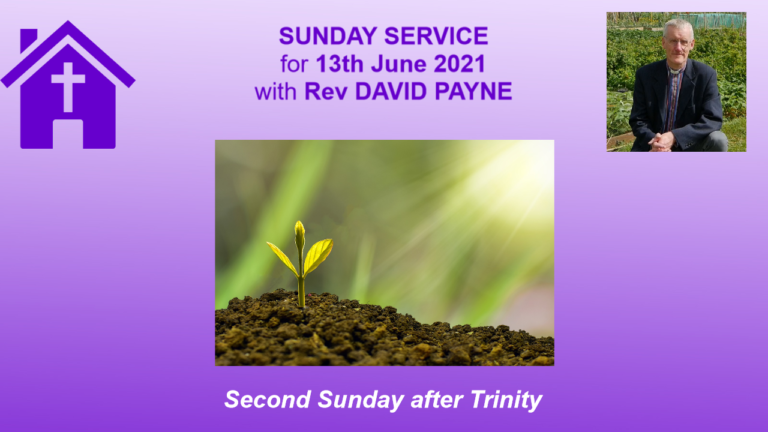 Rev David Payne leads our service for the Second Sunday after Trinity which was filmed on the Silsoe allotments. Ann Swain reads from the Bible. Music is by the St Martin's Singers
Go to service
The common shared vision of the Benefice is
"Growing as beacons of Christ's light in our communities" 
and this supported by a set of values across all three churches:
Welcome     Prayer     Community     Worship     Friendship     Christ centred
It is recognised and understood that each of the three Churches have their own specific opportunities and challenges but by working together and offering an appropriate range of worship options, the Benefice is able to deliver its vision and values and meet the needs of its congregations.
If you wish to learn more about our Benefice and the range of service options we have to offer please use one of the links on the right-hand side.