WELCOME
to the Benefice of Flitton, Pulloxhill and Silsoe
in Central Bedfordshire - part of the Diocese of St Albans.
Our historic churches are situated in the heart of their communities, and we seek to be a living heartbeat of faith here. We follow Jesus and we want to share the good news of his love with all.
If you live in Flitton,  Greenfield, Pulloxhill, Silsoe, Wardhedges and the surrounding areas, we are your local church, and we are here for you. We also extend a warm welcome to visitors from further afield.
We provide regular services of worship and prayer, and we offer opportunities to learn about and practice the Christian faith. We welcome people of all ages and from all walks of life.
Our local schools are very important to us and we are blessed to work closely with the teachers, staff and children.
The website is packed full of useful information from Sunday Services, activities and events, and helpful advice for those seeking baptisms, weddings and funerals.
Whether you are new or a regular member of the churches or community, we are glad that you are here, and we hope that you find what you are looking for.
Please do not hesitate to contact us if we can be of any assistance
Rev Simon and Rev Louise Moore, Vicars
01525 643478          RevSimon@3churches.uk           RevLouise@3churches.uk
Around the Benefice 9 to 17 December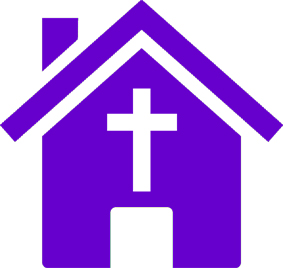 Flitton 10:30am – Holy Communion with Rev Simon & Rev Louise
Silsoe 3pm – Christingle with Rev Louise & Rev Simon
Pulloxhill 6pm – Carol Service with Rev Louise & Rev Simon
The Christmas Journey – Silsoe Church – 14 to 16 December
More details here – 14 & 15 December for local schools,
16 December 10 – 12 noon open to the public.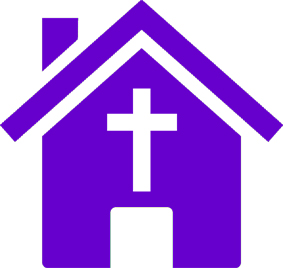 Silsoe 9:30am – Holy Communion with Rev Louise & Rev Simon
Silsoe 3pm – Carol Service with Rev Louise & Rev Simon
Pulloxhill 11am – Holy Communion with Rev Louise & Rev Simon
Flitton 6:30pm – Carol Service with Rev Simon & Rev Louise (Mulled wine/mince pies in the Church Hall from 6pm)
SPOTLIGHT
Dear Friends,
The countdown continues through Advent as this Sunday we focus on the prophets and what was to be true of the last of these John the Baptist. When someone tells you a home truth it often leads to an uncomfortable situation as we wrestle with owning our involvement and culpability in the matter.
The words of God's prophets have never been easy to own as they are true and have echoes through time and space not only for their specific context but for eternity. Prophecies give us an authenticity about God's awareness and involvement in life. At Christmas we are reminded that much of scripture points to the birth of Jesus. He fulfilled 324 prophecies about himself, all written well over 400 years before his birth.
A mathematician Peter Stoner calculated to fulfill 48 of these from the Old Testament would have a probability of one in 10, followed by 157 zeros! Suffice to say we can have complete confidence that Jesus was the realisation and embodiment of the prophecies that pointed to a saviour's arrival. The great news is that Jesus is here and we are not in the waiting process any more. His presence can be celebrated every day we don't have to wait until Christmas.
With Love and Prayers
Simon and Louise
Want to find out more about us?

The common shared vision of the Benefice is
"Living  Our Faith, Loving Our Communities" 
and this supported by a set of values across all three churches:
Christ centred     Prayerful     Worshipful     Hospitable     Community focused     United
Each of the three Churches has their own specific opportunities and challenges but by working together and offering an appropriate range of worship options, the Benefice is able to deliver its vision and values and meet the needs of its congregations.