His Royal Highness The Duke of Edinburgh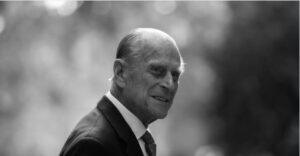 It is with great sadness that we received the news of the death of His Royal Highness the Duke of Edinburgh.
Our prayers are offered for Her Majesty the Queen and members of the Royal Family at this time, and for all who are grieving this loss. We also offer our thanksgiving to God for the Duke's life and his service of our country.
There is an online book of condolence at:
https://www.churchofengland.org/remembering-his-royal-highness-prince-philip
Rev David Payne & The Churchwardens of Flitton, Pulloxhill & Silsoe
God of our lives,
we give thanks for the life of Prince Philip,
for the love he shared among us,
and for his devotion to duty.
We entrust him now to your love and mercy,
through our Redeemer Jesus Christ. Amen.
Merciful God, be close to all who mourn,
especially The Queen and all members of the Royal Family.
May they know the hope of your promises
and the comfort of your love,
through Jesus Christ our Lord. Amen