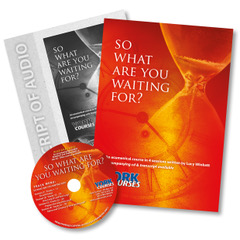 THE ADVENT HOME COURSE HAS BEEN CANCELLED
Liz & Dave are reviewing things and there may be a home group course in the New Year
 Join Liz and Dave Coulson for our Advent Home Group where we will be studying a York Course for Advent called "So what are you waiting for".
The course will be starting at 7.15pm on Thursday 4th November 2021. All are welcome whether you would like to give a small group a try or whether you have been to Zoom/Homegroup before.
We will be meeting on 4th and 18th November and 2nd and 16th December in Liz and Dave's home in Pulloxhill.
If you are interested please call contact Liz or Dave on 01525 712834 or email liz.coulson@3churches.co.uk