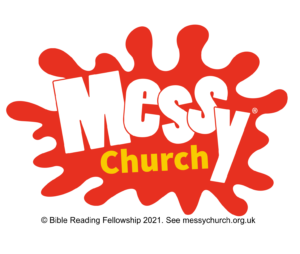 16 October  – 4pm – 5:30pm in Silsoe Church
Messy Sunday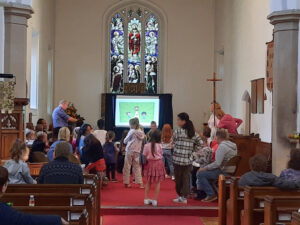 Last Sunday we had Messy Church in Silsoe Church for the first time since the Pandemic. It was a great, chaotic, joyful, all age event with some good learning for all from the story of Noah. We celebrated God's faithfulness and the wonderful rescue of animals and people from the flood. Daisy and Bert the crocodiles talked about what it was like on the Ark. We made crafts and sang and danced and prayed. Then supper before going home. We are planning regular Messy Sundays for the future – our next one will be in Flitton Church Hall at 4pm on 15 January – a date for your diary.
A lively fun and creative time together for families, children and people of all ages.
Songs, stories, puppets, crafts and prayers, ending with tea together.
Numbers Limited so book on revsimon@3churches.uk
Voluntary Donations
All Welcome