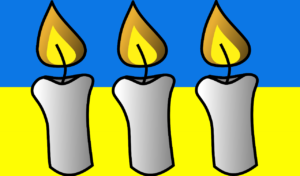 Candles for the Ukraine
 Do you have any old used or new candles stuck in your cupboards? We are collecting these to be melted down and made into new candles which will be sent to Ukraine. Please bring them along to any Flitton church service or leave in Flitton church porch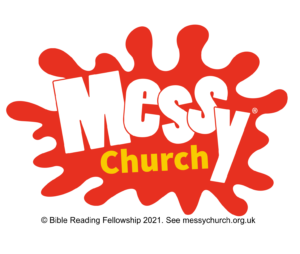 Sunday 15 January 2023

Messy Sunday
Messy Sunday on 15 January in Flitton Church Hall was great. The Church Hall is ideal for more informal gatherings and it was lovely to be able to talk to children and parents.
The story for Messy Sunday was Daniel in the lions' den with a variety of craft activities making lions. The cup cakes decorated as lions were great. The pizza tea went down very well too.
The next Messy Sunday is at Pulloxhill on February 19th and it's open to all families from our 3 parishes.
Numbers Limited so book on revsimon@3churches.uk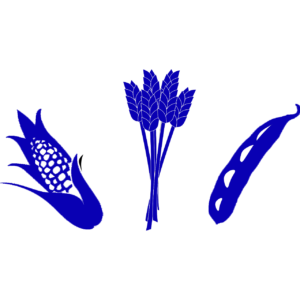 Monday 26 September – Flitton Harvest Supper & Auction of Produce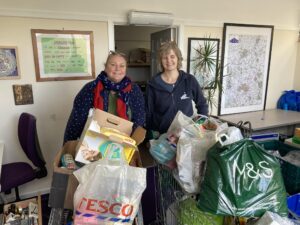 Thank you so much to all those who have donated to our Food Bank and Harvest Festival collections. The donations were given to The Need Project. This excellent Christian organisation gives food parcels to people in need across Central Bedfordshire.
Jo Holt took another donation to the Food Bank and felt that I needed to share this with you that he Need Project in Stotfold were so very grateful, and even gave her a lovely bunch of flowers. During their chat, the chap told her that they give away £29,000 worth of food every month!   What we do is so desperately needed and gratefully received.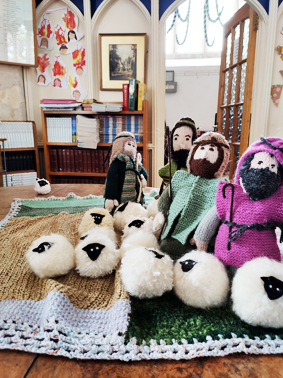 16/17/18 September – Flitton Bible Yarns Exhibition
Update from Margaret
The Knitted Bible Exhibition was amazing – even more effective than I had expected. It was lovely to see so many people. A huge thank you to all helpers, cake bakers, craft makers, jam makers etc. Everyone who came said how impressed they were with the displays and how nice our church looked. It took 2 days to put up and then a morning to pack it all away again but it was worth it.
Think your knowledge of the Bible is a bit woolly?
Then come and discover stories of the Bible through an extraordinary and beautiful exhibition of hand knitted scenes.
Can you guess which story our photo is depicting?
There will be cream teas and cakes served in the Church.
It will be a wonderful weekend – perfect for children, families and everyone.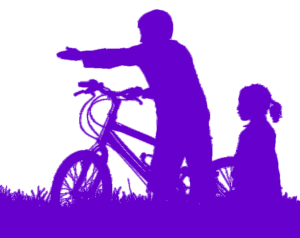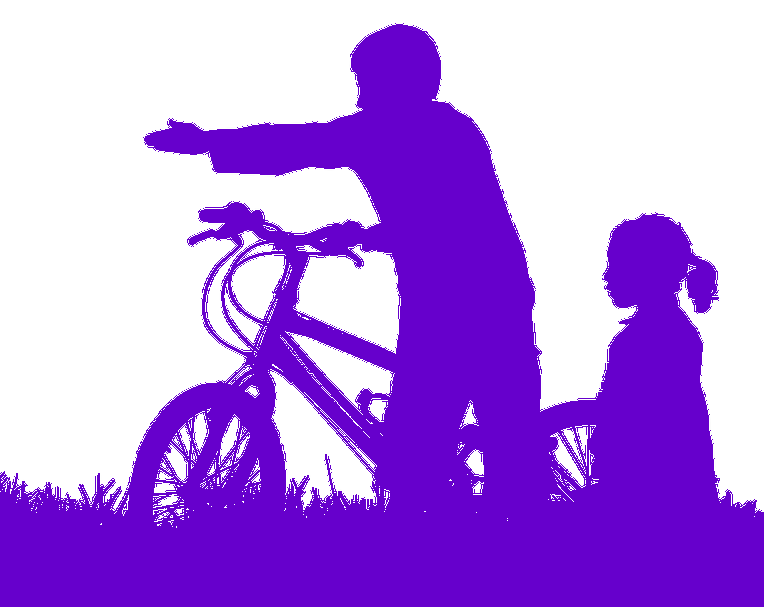 Saturday 10 September – Historic Churches Bike 'n Hike
Update from Margaret
I managed to visit the 15 churches and cycle a marathon. It was quite subdued but I'm convinced that The Queen would have approved of the event and the people who took part. Thanks to everyone who sponsored me. I raised £640 which is a great total.
Bike 'n Hike is the main annual fundraising event for the Beds & Herts Historic Churches Trust and makes for a great day out.   
Each church involved keeps half of the funds raised by its supporters, while the remainder plus gift aid goes to the Trust to be awarded as grants to help maintain these historic buildings.
Margaret Butt will be cycling a marathon for Flitton Church and hopefully visiting 15 churches. If you would like to sponsor Margaret please contact her on mkatebutt@yahoo.co.uk. Last year, Margaret raised £600 and is hoping to match that or even better it this year.
Duncan Robb is taking part for Pulloxhill Church.  If you would like to sponsor Duncan , please contact him on 07957 488 456 or duncan@drpropconsultancy.com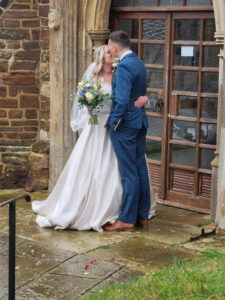 In March we conducted our first wedding of 2022. Many congratulations to Eliza and Daniel.