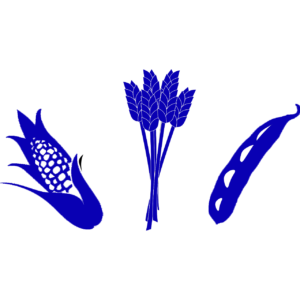 Monday 26 September – Flitton Harvest Supper & Auction of Produce
We are delighted to welcome you back to our Traditional Harvest Supper—it's been too long!
You'll enjoy a delicious meal of ham, quiche, baked spuds and salad, followed by homemade apple pie, cheese and biscuits.
All followed by our famous, lively auction!
We'll sit down at 7:30pm in Flitton Church Hall – tickets are £15.
For further information and tickets contact Margaret Butt   mkatebutt@yahoo.co.uk
Please book early, as we are limiting capacity to avoid crowding
NB: Bar and auction can be paid by cash or card.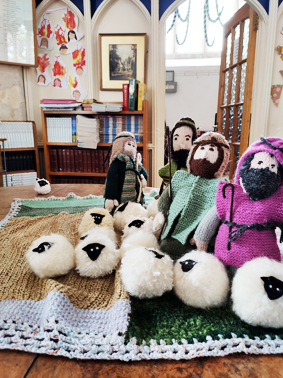 16/17/18 September – Flitton Bible Yarns Exhibition



Think your knowledge of the Bible is a bit woolly?
Then come and discover stories of the Bible through an extraordinary and beautiful exhibition of hand knitted scenes.
Can you guess which story our photo is depicting?
Friday 16, Saturday 17 and Sunday 18 September at Flitton Church from 10:00 am to 4:00 pm.
Entry is free but we welcome donations.
There will be cream teas and cakes served in the Church.
If you would like to help by sponsoring a particular scene, please contact Jo Holt  jo_holt@sky.com . Sponsorship is £10 per scene and there is a good choice for you from the Garden of Eden and Old Testament stories to Christmas and Easter. 
It will be a wonderful weekend – perfect for children, families and everyone. 
For more information call Jo Holt on 01525 792777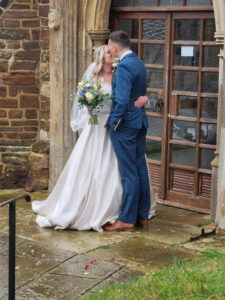 In March we conducted our first wedding of 2022. Many congratulations to Eliza and Daniel.